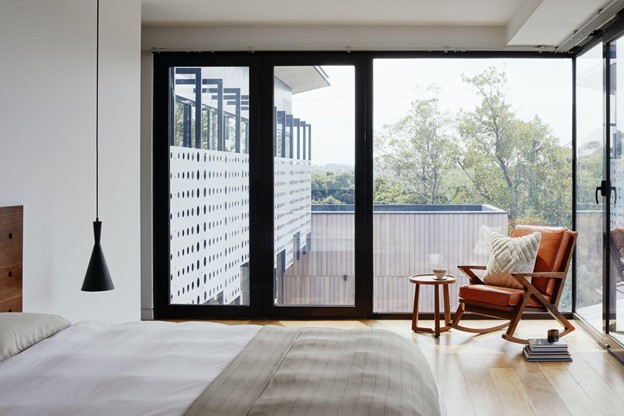 With over 43.3 million households renting in the United States it's no wonder why the rental industry has become so massive. One of the most appealing and ubiquitous niches in the rental market are seasonal rentals.
Seasonal rentals offer a source of income without the commitment of a full-time rental property, finding popularity around tourist hot spots and large cities. These properties have also boomed in popularity due to the spread of services like Air BnB and VRBO lowering the barrier to entry for rental property owners.
But a big trap first-time rental property owners may find themselves in comes with a Homeowners Association. Many HOAs are mandatory and come with strict rules and regulations. While these rules and regulations keep communities clean and uniform they can also bar you from renting out your property.
Many HOA rules and regulations have included clauses or regulations strictly forbidding subleasing or renting outright, but many did not challenge short-term vacation rentals. That is until recently, the rise of Air BnB popularized seasonal rentals but it handicapped them as well.
Before these services became truly prolific short-term rentals were mostly just vacation homes or short stays from travelers or students. But the more seasonal rental properties were rented out for a few days at a time, and the more extra rooms were turned into rentals across America, the more HOAs began to ban short-term rentals outright.
The reason for this comes down to the unpredictability of renters. Most of the HOAs in Southern Florida allow seasonal rentals with a minimum of 1-3 months. This generally keeps neighborhoods nicer and tries to maintain a level of accountability with renters in a community. Some organizations will even require a minimum of 6 months. They also may mandate that a property only be rented only once or twice a year.
Some communities just think renters are less likely to participate in the neighborhood. An HOA may want their neighborhood to comprise only of owners as property owners are much more likely to involve themselves in community events and get to know their neighbors, renters are less likely to engage.
In the end, just like everything in owning a rental property, just make sure you account for everything. When looking for a property ensure you know all the laws of the land. Inquire with any HOA or other organizations in communities you are considering. Don't let your plans fall apart after you've made a large financial investment just because you missed a clause in your HOA membership. Especially in something that may be a smaller project like a seasonal rental.
#propertyowners #investmentproperty #propertymanagement #propertymanager #floridarentals #projectyourinvestment #investmentsafety #HOA #rentals #airbnb #vrbo