Are you planning to rent a property for the upcoming season? If so, it's important to remember that the earlier you book, the better. There are several advantages to reserving your property as soon as possible. From getting the ideal property at the right price to building community ties, here are the benefits of calling and booking early.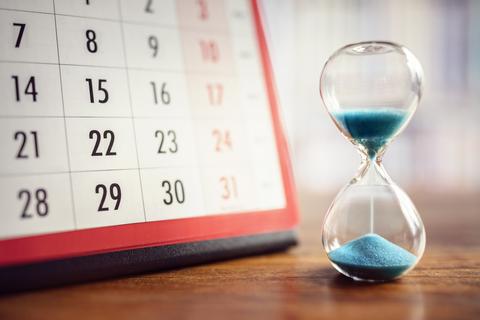 Ensures That You Get Your Ideal Property
The earlier you book, the more likely you are to find exactly what you need at the price point that works for your budget. The longer you wait, the smaller the list of available properties becomes. As such, if you wait too long, then there might not be any properties left that meet your criteria. To ensure that this doesn't happen, it's best to book as soon as possible so that you can get your ideal property before someone else does.
For example, around 90%-95% of our properties are booked a year in advance.
Chance to Build Community Ties Within Your Area
By booking early and rebooking the same property every year, it gives you a chance to build community ties within the area you're renting at. This can be incredibly beneficial as it allows you to get to know your neighbors and start building relationships with them over time- something that's difficult when moving from one rental property to another each season.

Arrangements For Home/Traveling Made Easier
Taking away some of the guesswork and stress when it comes to travel plans is another great benefit of booking early as a seasonal tenant. Scheduling in advance allows you to take advantage of discounts on flights or rental cars if needed; as well as giving you plenty of notice before your arrival date so that all necessary arrangements can be made ahead of time.
Spread Out Payments
Booking early also helps spread out payments over time instead of having to pay one lump sum upfront which can be expensive and difficult for some people to afford. Paying in installments makes covering costs much more manageable and provides greater financial flexibility in case something unexpected happens with income or expenses along the way.
We require 25% down at time of booking and quarterly payments from that point forward with the final amount due 90 days prior to your occupancy dates.
Guarantees Property is in Best Condition
Finally, booking their rental properties early, tenants can give both property managers and owners ample time to make sure that everything is in order prior to their arrival. This can include ensuring that any repairs, cleaning and maintenance needs are addressed as well as scheduling services such as pest control, lawn care or gardening. With this extra preparation time, property managers and owners can ensure that their tenants have an optimal experience and enjoy their vacation without having to worry about taking care of any additional issues during their stay.
There are many benefits associated with calling and booking early as a seasonal tenant - from ensuring that tenants get their ideal property at their desired budget range; taking away some of stress when making arrangements for home/traveling; as well as spreading out payments so it is not such a large one-time hit. All these factors should be taken into consideration when looking for properties in your desired area and especially thinking about how much easier life would be if everything were booked ahead!